Bitcoin, Ethereum, and a number of other large cryptocurrencies have effectively flatlined over the past two to three months. The chart below from Josh Olszewicz, a crypto analyst, displays this well: per the Bollinger Bands, Bitcoin volatility is at lows not seen since November 2018.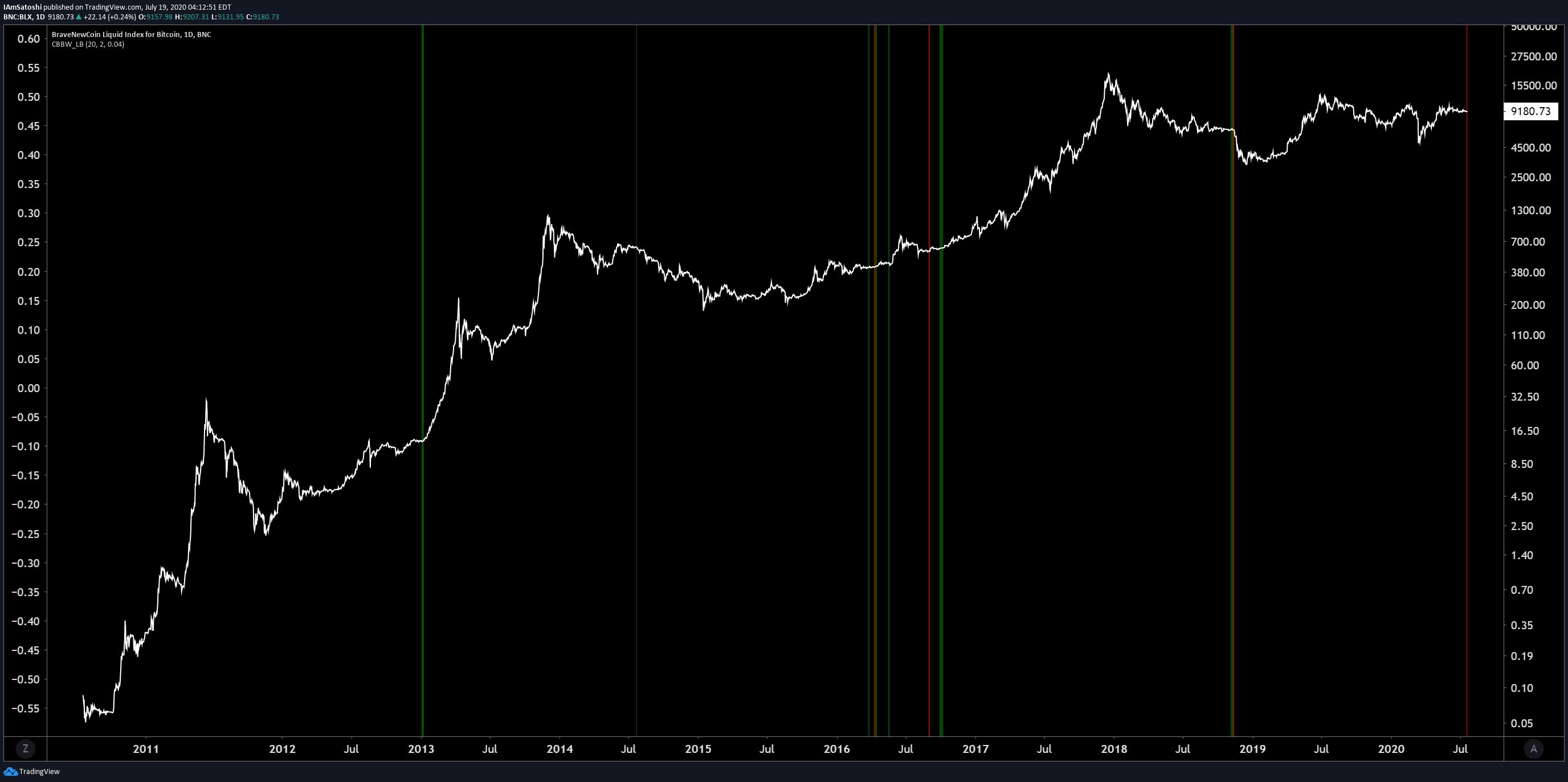 But according to Max Bronstein, part of the venture and institutional arms of Coinbase, the crypto market is actually undergoing a "reflation moment." When the price of Bitcoin and other top digital assets will follow, though, remains to be seen.
3 signals show crypto could see a 2017-like boom
According to Bronstein, there are three clear signs that crypto is having a "major reflation moment — soon to be on par with, and likely exceed, the 2017 boom."
The Coinbase employee shared three data points from Glassnode and Dune Analytics, two data providers in crypto, backing this extremely strong assertion. They are as follows:
Ethereum's daily transaction count is at multi-year highs, with this metric regularly crossing above 1,000,000 as DeFi gains adoption.
The number of Bitcoin addresses/holders with over one coin has reached an all-time high of over 822,500. This metric is up from around 782,000 at the start of the year.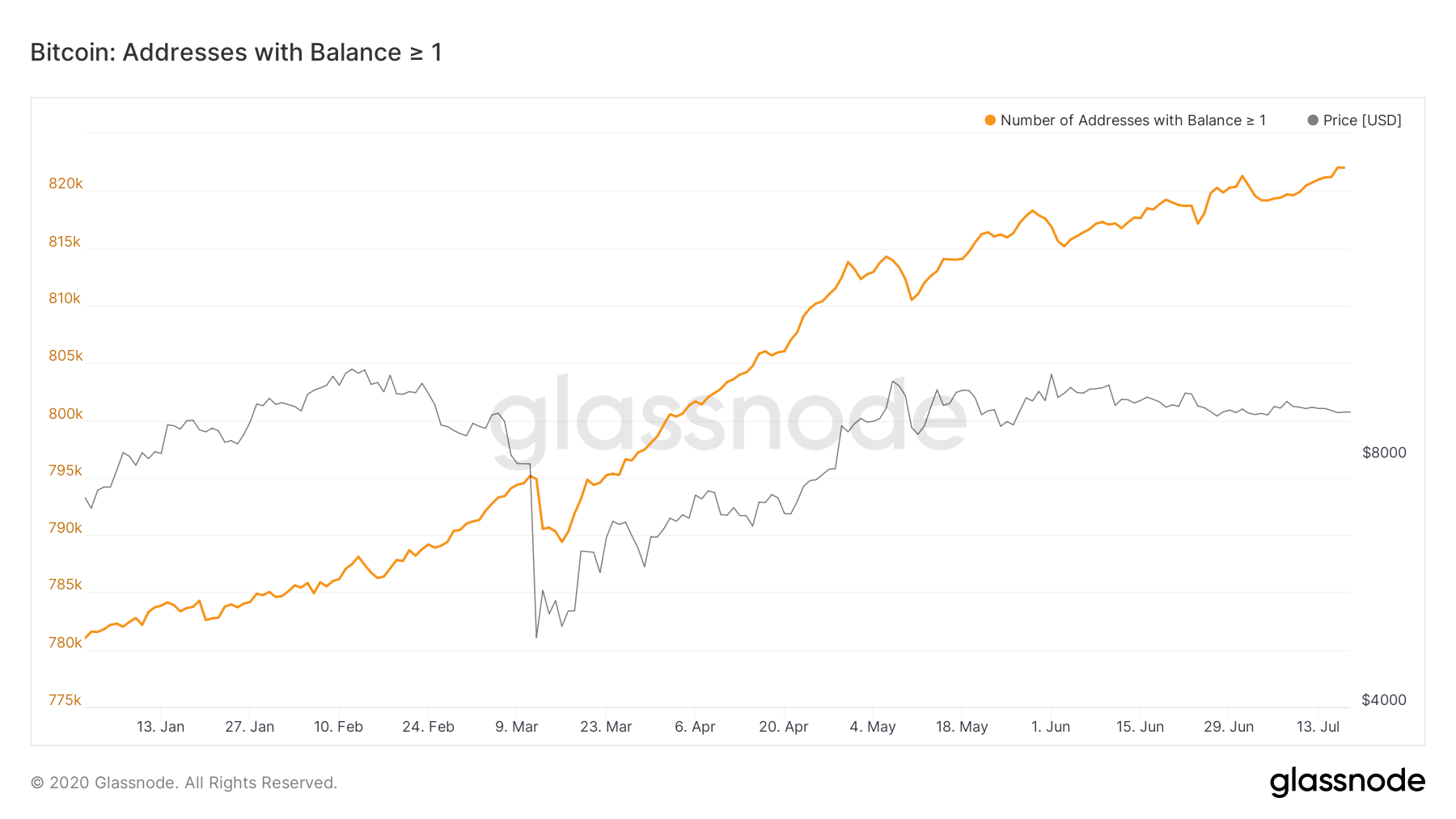 In previous comments, Bronstein has said that the current macroeconomic environment lends strongly to growth in Bitcoin and Ethereum.
Referencing the unprecedented money printing, lockdowns, and other macro trends, he wrote in a Twitter thread published in March:
"All of this sums to the largest test of Bitcoin's value proposition. The lower bounds of debt based monetary systems continue to shrink each day, and the need for a decentralized alternative has never been stronger."
Wall Street is needed to send Bitcoin and Ethereum to new heights
With the cryptocurrency industry seemingly in an extremely positive fundamental place, it may be puzzling to some why the price of Bitcoin isn't trying to push its previous all-time high price above $20,000.
Despite the uptick in the adoption of the underlying technology, an analyst says that Wall Street is necessary to trigger growth in the price of cryptocurrencies to new heights.
This analyst, who goes by "Ceteris Paribus" on Twitter, commented on the matter last week:
"DeFi can rally without a ton of new money coming in, but BTC/ETH are at the point where they need real, institutional/macro fund flows to take it to the next level."
Fortunately for Bitcoin bulls, there is data suggesting that the institutional inflows that retail crypto investors have long waited for are finally starting to arrive.
Just last week, Grayscale Investments released its latest quarterly/half-year report. The company wrote that it saw its greatest influx of capital ever, with its flagship Bitcoin and Ethereum products getting a majority of the allocation:
"Grayscale recorded its largest quarterly inflows, $905.8 million in 2Q20, nearly double the previous quarterly high of $503.7 million in 1Q20. For the first time, inflows into Grayscale products over a 6-month period crossed the $1 billion threshold."
The post These 3 signals show crypto could see a major reflation "on par" with 2017 appeared first on CryptoSlate.
——————–
By: Nick Chong
Title: These 3 signals show crypto could see a major reflation "on par" with 2017
Sourced From: cryptoslate.com/these-3-signals-show-crypto-could-see-a-major-reflation-on-par-with-2017/
Published Date: Sun, 19 Jul 2020 22:58:18 +0000